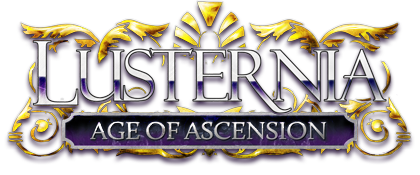 Fourteen Year Anniversary
Lusternia Turns Fourteen Years Old
Back in October 2004, Lusternia opened its doors wide to an uncertain future. Now, fourteen years later, the Basin of Life still hasn't been devoured by the Soulless Gods and mortals have founded a dark commune, released two cities stuck in time, discovered and explored aetherspace, overcome Goloth Lords and Time Dames, survived Queen Maeve's various predilections, and have made the multiverse an exciting and wondrous adventure that continues to this day.
To celebrate, there will be many events, games and celebrations throughout the month, including a Great Hunt, and concluding with a spooky game of Vengeance. Be sure to keep up-to-date through the Website Schedule.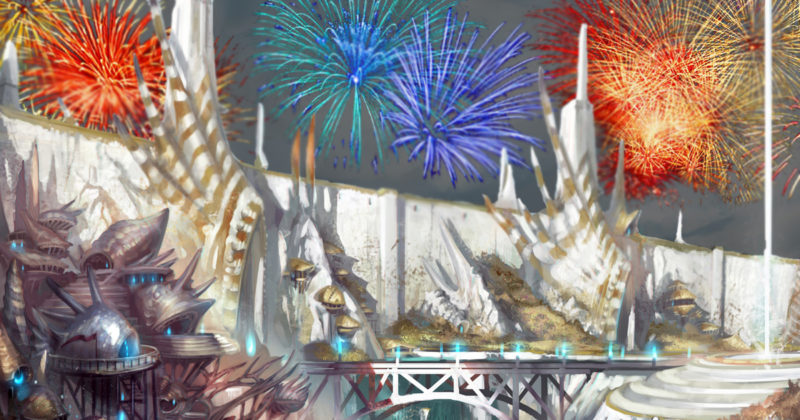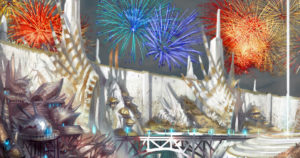 The Garosaur Dilemma
The strange garosaur pups that spun cocoons were gathered in turn by the various linorii researchers, intent on studying this new lifeform. Unfortunately, they didn't quite realize how large and vicious they became when they hatched from their cocoons. Indeed, thousands of these rabid garosaurs broke out of their respective laboratories and spread throughout the Basin of Life. Read more.
Calendar
October 1-31: For the month of October, you can purchase packages of anniversary firework curios (pew! pew!) directly on the Credit Page!
October 6: Hamster Hunt (10:00 a.m. PST)
October 7: Wild Nodes!
October 13: Treasure Hunt (11:00 a.m. PST)
October 14: Harmony Worldgame (9:00 a.m. PST)
October 14: Death Worldgame (10:00 a.m. PST)
October 20: Wargames (11:00 a.m. PST)
October 21: Battlechess (2:00 p.m. PST)
Octobe 21: Wild Nodes!
October 27-28: Great Hunt
October 31: Spooky Halloween Vengeance Tournament (TBD)
Any updates to the dates or times will be listed on the Website Schedule.