Upcoming System: Timequakes!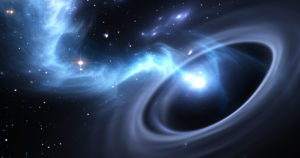 There's been a project that's been brewing since last year that we are now going to fully focus our coding resources on called Timequakes (not to be confused with timequakes in aeonics). Though we had initially planned to keep this under wraps and release it through some events, we decided to be fully transparent and let you in on what the system in and perhaps you can even help us refine the system before its release.
In brief, since the Fall of the Celestine Empire, there's been a series of temporal disturbances up to and including the need for Ascension Events. This has had a cumulative effect of causing quakes in time, erupting as rifts that occasionally break through into the prime material plane. The current plan is for rifts to occur at least several times in a game month. There are four types of rifts:
Distant Timequakes or rifts from the past
Impending Timequakes or rifts from the future
Desolate Timequakes or rifts from an alternate reality where the Soulless were never seale
Immaculate Timequakes or rifts from an alternate reality where the Soulless were completed defeated by the Vernal Gods
When a timequake occurs, a rift opens up somewhere on the prime material plane. You must find the rifts, enter them and there you can harvest temporal anomalies. Harvesting is a similar mechanic as capturing a wild node, though the individual who succeeds in harvesting will receive the anomaly. Rifts can have multiple anomalies. Avechna cannot sense (and therefore cannot interfere) within the rifts. Also, there is no experience loss if you die within a temporal rift (since you are out of time and space). Individuals can convert anomalies to archpower (more on that later) or give them (or sell them) to guilds for research projects.
Each guild can have one and only one research project. The research project is based on the anomaly type (distant, impending, desolate or immaculate) and can be built up to five levels. A research project not only needs anomalies of its specific type but also gold and commodities as both initial costs and upkeep. Research projects can be changed to a new project, though the guild must start over from scratch and lose all the anomalies, commodities and gold invested in the outgoing project. Note that any city and commune can only ever have 3 research projects (one per guild) so there will always be a fourth anomaly type that its members can use for archpower without any guilt.
Some goals we see for timequakes:
New method for daily credits
Goal for guilds to work towards
Commodity and gold drain
System of conflict and PK on a regular basis
Research projects have 5 levels, each level granting a potential power to every member of the city or commune that the guild represents: (1) a power that helps with timequakes, (2) a passive power that is always active, (3) a personal benefit activated with archpower, (4) a special power activated with archpower, (5) an area wide power activated with archpower. Archpower is gained through converting anomalies directly by individuals.
Below is what we are currently looking at for research projects and is a work in progress. We definitely are open to refining the level powers through brainstorming and ideas on the forums. Capacitors are the general term of the object that guilds create for a research project. Each guild will have a unique capacitor.
DISTANT ARCHPOWER CAPACITOR (Teleport Theme)
Level 1: Teleport to Open Rifts, long wait
Level 2: Faster teleport, stacks with artifacts, passive, no archpower needed
Level 3: Portals, open portals to others, 5 archpower/month
Level 4: Teleport those who attack you up to 5 rooms away, 5 archpower/month to setup, uses 1 (normal) power to activate for 15 seconds, 15 second cooldown (can't reactivate for 15 seconds)
Level 5: Prevent teleport out of local area except for members of your org, 10 archpower for 5 minutes (someone else doing this power will cancel the power)
IMPENDING ARCHPOWER CAPACITOR (Speed Theme)
Level 1: Faster anomaly harvesting, 25%?
Level 2: Celerity bonus, passive, no archpower needed
Level 3: Faster cure recovery, 5 archpower/month
Level 4: Speed burst, faster eq/bal recovery, 5 archpower/month to setup, uses 1 (normal) power to activate for 15 seconds, 15 second cooldown (can't reactivate for 15 seconds)
Level 5: Slow everyone in local area except for members of your org, 10 archpower for 5 minutes (someone else doing this power will cancel the power)
DESOLATE ARCHPOWER CAPACITOR (Destruction Theme)
Level 1: Universal damage buff in rifts, 10/10
Level 2: Universal damage buff, 3/10, passive, no archpower needed
Level 3: Faster insanity recovery, stacks with artifacts, 5 archpower/month
Level 4: Backlash, retributive damage on any aggressive action, 5 archpower/month to setup, uses 1 (normal) power to activate for 15 seconds, 15 second cooldown (can't reactivate for 15 seconds)
Level 5: Prevent all health regeneration in local area except for members of your org, 10 archpower for 5 minutes (someone else doing this power will cancel the power)
IMMACULATE ARCHPOWER CAPACITOR (Magic Theme)
Level 1: Less mana cost in rifts
Level 2: Mana regeneration, passive, no archpower needed
Level 3: Less mana cost, stacks with artifacts, 5 archpower/month
Level 4: Spellblast, person casts takes damage and is frozen for 5 seconds, 5 archpower/month to setup, uses 1 (normal) power to fire, 15 second cooldown (can't reactivate for 15 seconds)
Level 5: Increase magic damage in local area except for members of your org, 10 archpower for 5 minutes (someone else doing this power will cancel the power)